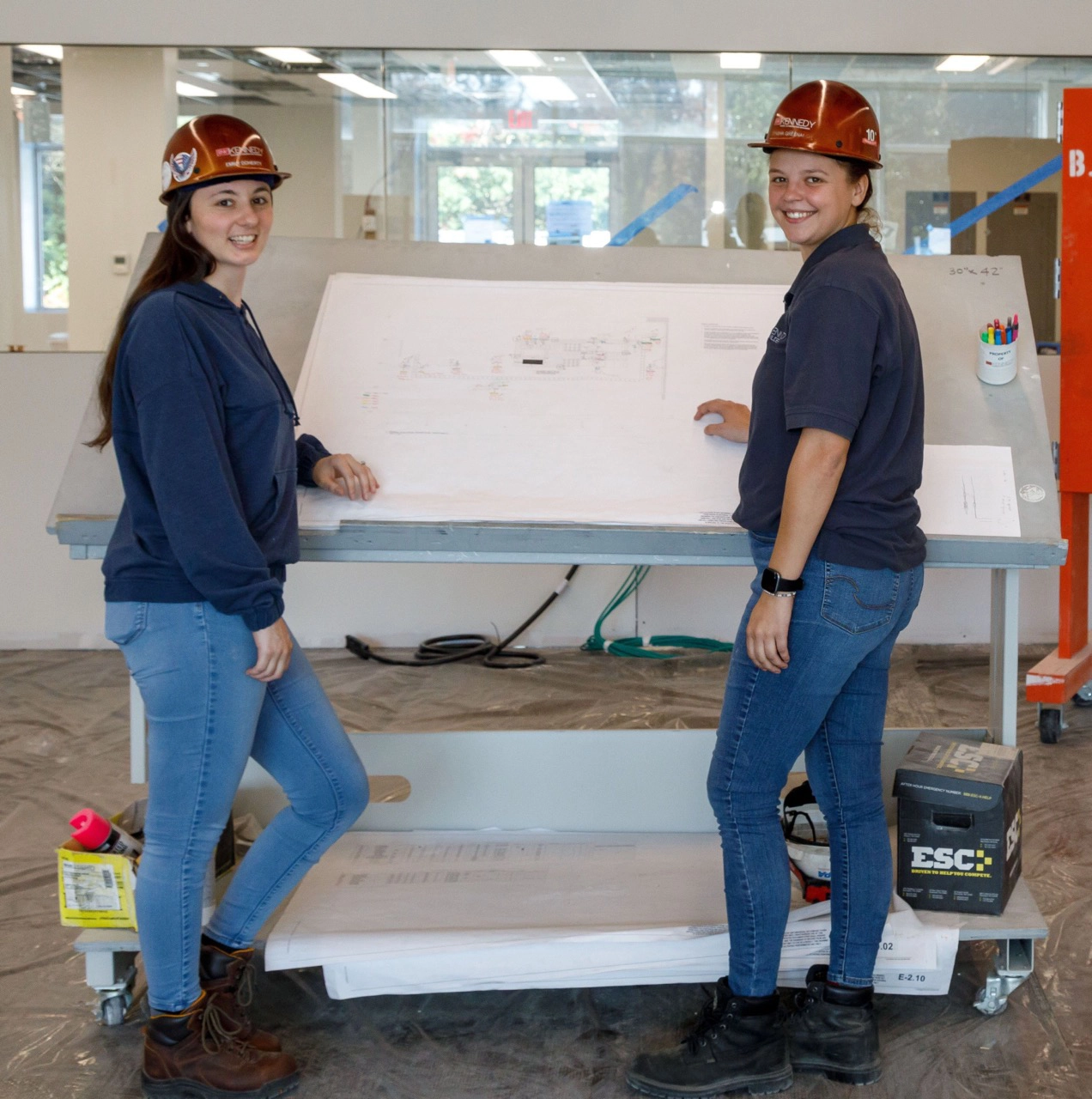 Working at
BW Kennedy
BW Kennedy & Co. employees thrive in a professional environment where the focus is on delivering exceptional client service and quality projects. With much of our work being in the life science and commercial markets, our projects are often complex and challenging.
BW Kennedy does things a little differently than many other builders in that our project manager and project superintendent are based on site full-time. In addition, this project team is supplemented with a combination of assistant project managers and/or assistant superintendents, who are also based on site. We feel this brings better quality and client service to our projects.
BW Kennedy employees enjoy a comprehensive benefits package including competitive salary, health and dental insurance for which the company funds most of the premium, and a 401K retirement plan for which the company makes generous matches and profit sharing.
If you are interested in exploring the possibility of working for BW Kennedy & Co., please upload your resume and cover letter for our consideration.
Project Manager
The project manager is responsible for all aspects of project management and field supervision including permitting, estimating, bid and contract negotiating, job scheduling and construction. The project manager works directly with the client and contractors to guide projects from planning through successful completion and occupancy. The project manager's daily responsibilities include management of the project budget, and change and risk management.
---
Project Superintendent
The project superintendent is involved in the project from the early planning stages through its successful execution. The project superintendent is responsible for the management of all day-to-day activities on the jobsite, scheduling, and coordination with subcontractors, maintaining project logs, implementing safety policies, conducting weekly subcontractor meetings, client relations, and reviewing/implementing the RFI process.
---
Assistant Project Manager (APM)
The APM is responsible for assisting project managers and superintendents in coordinating the activities of a project to ensure cost, schedule, document control and quality standards are achieved. The APM's daily responsibilities include meeting management, contract logs, document control (including drawing updates, RFIs and submittals), schedule management and quality management. The APM assists the project manager with monthly financial updates and project billing, change order management and closeout.
---
Assistant Project Superintendent (APS)
The APS reports to the project superintendent and is part of the on-site management team. The APS's daily responsibilities include monitoring job sites and subcontractors, validating progression of schedule, assisting with QA/QC programs and punch list review. The APS assists the project superintendent with onsite layout/coordination, scheduling of inspections and testing and job tracking for daily log entries.
---
Estimator
The estimator participates in design meetings with the engineers, consultant and the client throughout the preconstruction stages to understand the design intent. Throughout that process the estimator generates detailed takeoff of building elements, collects budgets from qualified subcontractors and reviews scope of work to be able to generate conceptual, schematic and final budgets. The estimator will then engage in budget update meetings with clients to answer any questions and present the overall cost for the job.
---
Co-op Positions
BW Kennedy hires college students who are interested in obtaining a career in construction after graduation for co-op roles. Typically, our co-ops come from majors such as construction management, civil engineering, management engineering, mechanical engineering or similar and work for us for a semester. Our co-ops maintain a 40 hour/week schedule and are paid a competitive hourly rate for their work. They work at the job site and are exposed to the full range of construction activities needed to successfully complete a project. The co-op is an active part of the team, not just an observer. Co-ops learn to use Procore, the all-in-one construction management platform we use to manage our projects. We are flexible in scheduling work timeframes to accommodate a student's academic schedule and have co-ops participating in our projects throughout the year.